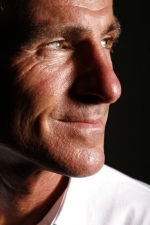 Ralf Runge was born on January 28th, 1963 in Oberhausen/Germany.
His riding activities began following the family's move to a new home for occupational reasons.
A pony named Peter was purchased to help make the new environment  more pleasant for the 2 sons. Shortly thereafter he was followed by Fips and Roswitha, and Rainer, Ralf and their horse-loving father, Alfred Runge, soon began exploring the surrounding area.
Before long he had acquired the horse riding bug and gained his first successful experiences in tournament sport.
As junior and young rider, he  had great success in the German and European championships , and  in the following years he won different Grand Prix , including the prestigious GP of Geesteren and also Nation cup.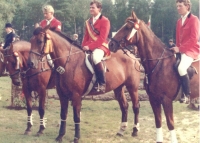 After completing his mandatory military service at the Sportschule in Warendorf and academic studies in business, he began his current job as managing partner at Rossbornerhof GmbH in Montabaur in 1996, where he runs the companies own competition stable and is responsible for the training of horses/riders and the sale of horses at this modern equestrian center.
His development as a rider was shaped by his cooperation with top international riders and trainers in tournaments, training sessions and sharing riding tips amongst each other, and through his daily encounters with the most diverse breeds of horses and different horse characters.
Ralf Runge describes 'riding' as a  'continuous learning process with new challenges every day.'
As an outdoor sportsman he enjoys being outside in nature and under the sun, particularly during early morning training with his horses and during his fitness activities.
Facebook page

Ralf Runge / Rossbornerhof
Gallery